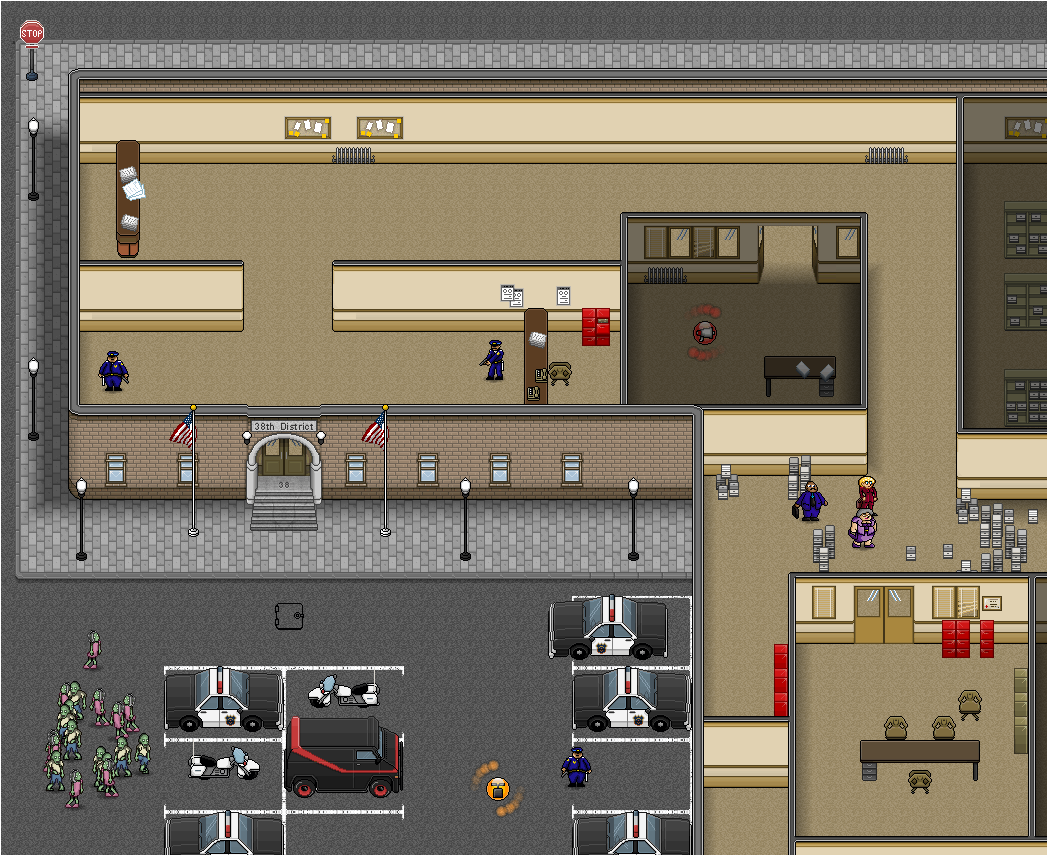 Select your horde and assimilate the policeman.
Collect the detonate powerup.
Move one zombie immediately in front of the door and detonate it.
Send your zombies to collect the screech powerup.
Split your zombies into a group of three and another group.
Send the other group to assimilate the mallrats.
Move one of the three zombies near the entrance to the room with the policemen and use screech.
Send the other two zombies to assimilate the policemen.
thumb|300px|left from Aaarto