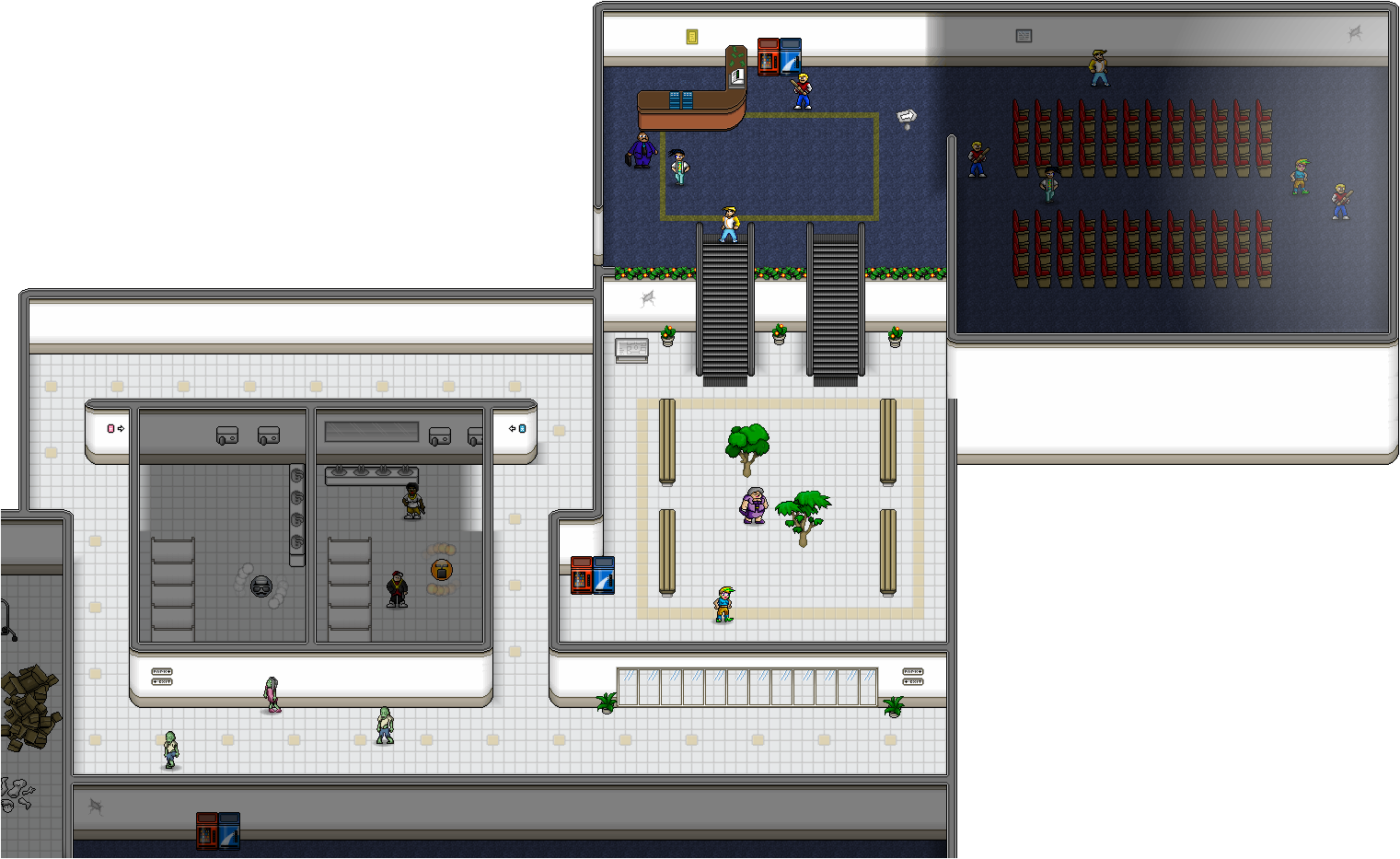 Collect the disguise powerup.
Disguise a zombie and collect the detonate powerup.
Detonate a zombie in front of the glass doors.
Head up to convert the humans and herd them into the cinema.
Split your zombies into three groups and corner the humans.
Send your zombies to convert the gangsters.