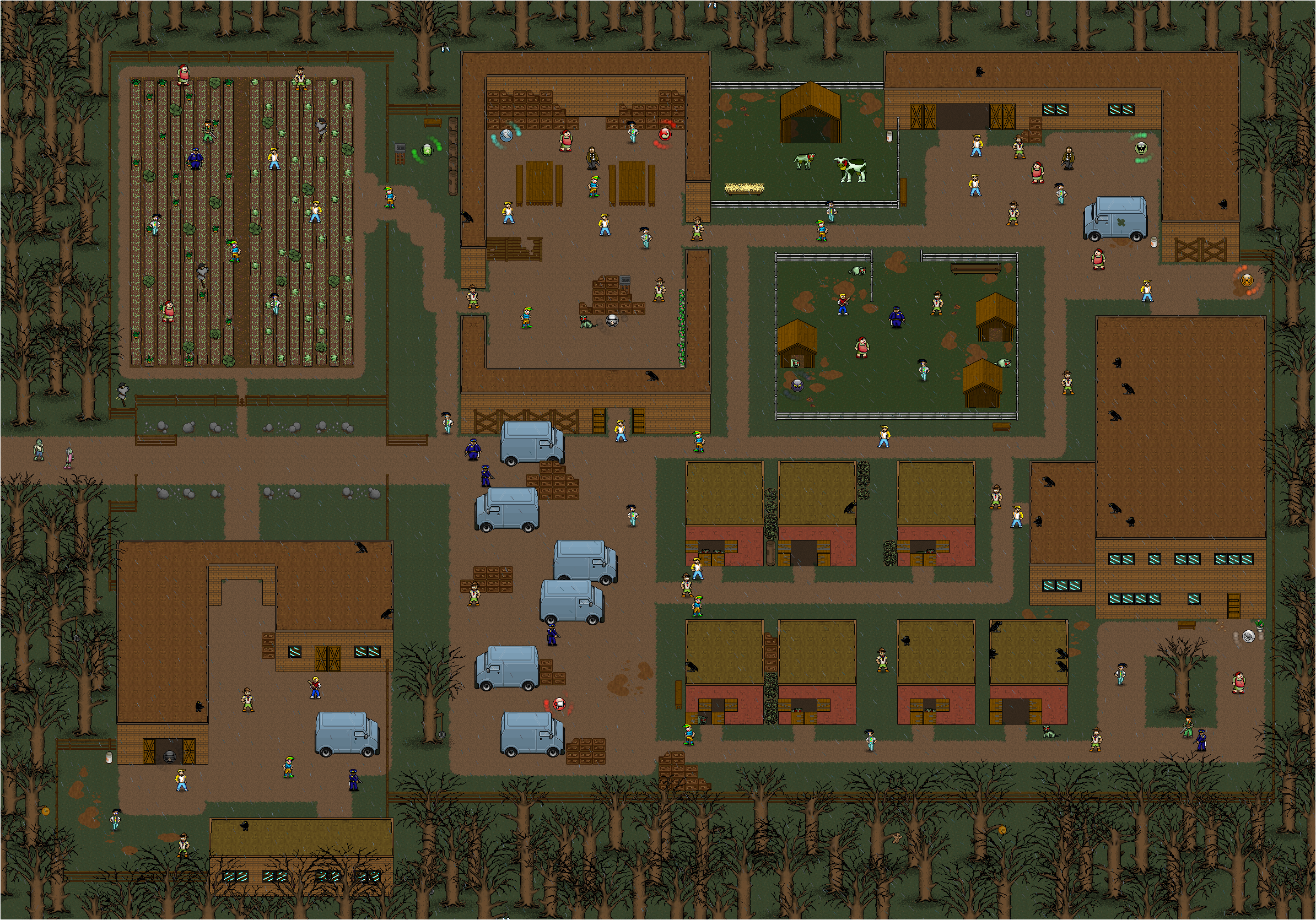 Bring the two zombies down to the guy with the bat.
Assimilate him and get the other guys. (Avoid the cop at all costs!)
Disguise a guy and make him/her get the screech to the right. Don't assimilate anyone.
Bring all the zombies to the two cops that you can find if you go right from the start of the level.
Screech the cops with the Disguise guy. Make sure you get the cop at the bottom right too. (Not all the way to the bottom right.)
Assimilate those cops.
Grab the miasma at the top. You won't need it in my way lol.
Get the Disguise in the building that has the Detective. Disguise a zombie and assimilate the Detective.
Assimilate the rest of the people.
Get the people in the pen at the right. The cop can't take all those.
Put fear on one of the zombies and attack the detective and others at the top right. Make sure you corner them.
Grab the shockwave to the right.
Get all the guys in the field at the top left.
Assimilate the cop and girl at the bottom left.
Walk alllll the way to the bottom right and assimilate the hunter, cop, humans, etc. Use Shockwave for the Hunter.
Done!